Digital Hive proudly offers an expanding collection of reference books for tattooers, artists, and craftspeople.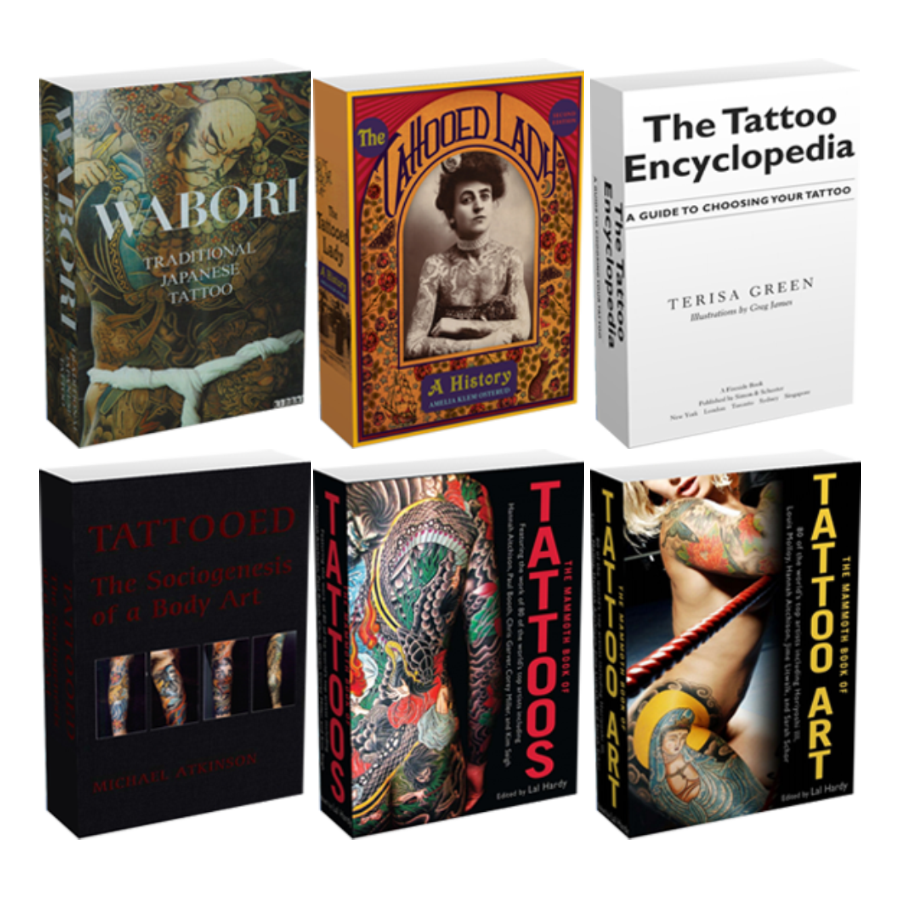 Our collection of Tatto E-Books
 is one of the largest and most diverse collections available.  The ebooks range from reference guides to the history of tattoos, covering a variety of styles, including Chinese, Polynesian, Japanese, Celtic, and many more. Put a library in your palm with our books for artists and craftspeople.
References

History

Tutorials & Techniques

Magazines

Novel Ebooks
Ancient Ink
Art On Skin
1ooo Biker Tattoos
Wabori
Tattoo Encyclopedia
Tattoo Bible
Tattoo Machine Secretes
Tattoo Guide
Reinventing the Tattoo
Prison Tattoos
Eat & Ink
and more…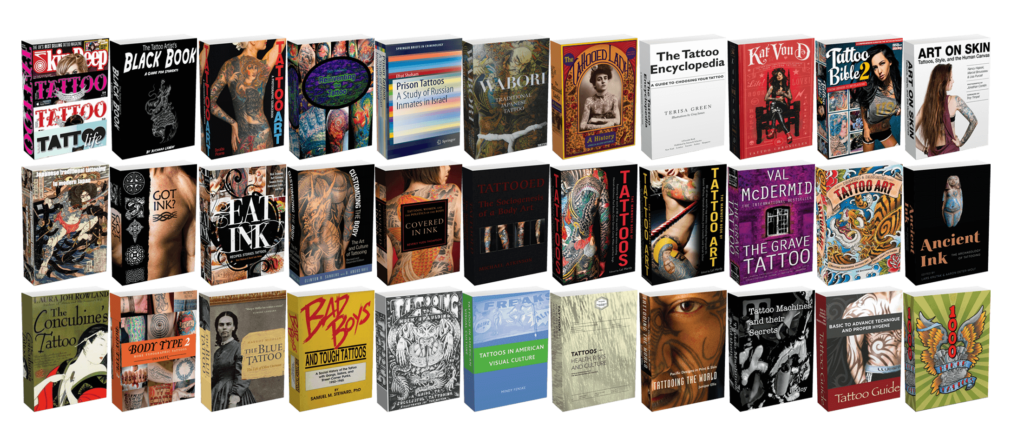 YOU MAY ALSO LIKE TATTOO FLASH
Tattoo flash sheets are quick to ink stencil images that can be readied and applied to make a tattoo quickly. Flash is an essential part of the tattoo industry dating back to the origins of the Western tattoo, providing a glimpse into an artist's style and approach.